Spent a couple of hours today digging up and shifting some paving bricks that need to be relaid so feeling a bit weary tonight. Was feeling fine while I was doing it - the exercise felt good, out in the sunshine - but when I was blowdrying my hair after my shower I managed to pull a muscle in my back. Or pinch a nerve, not sure which... but you'd think if I was going to be sore from anything it would be the digging and carting, not the blowdrying.
New shoes - I'm really rather taken with these.
From the front: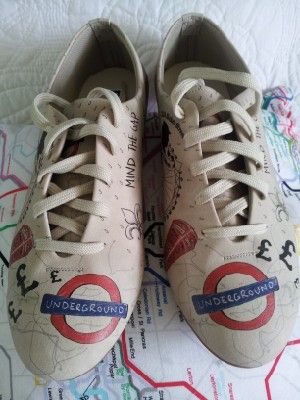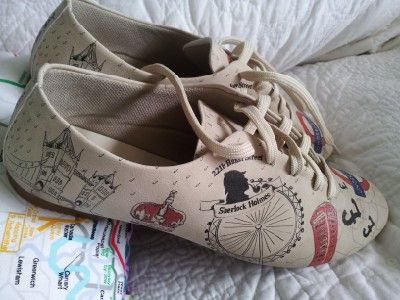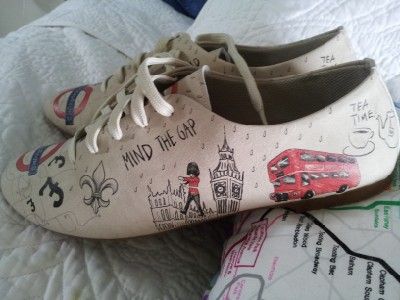 Label on the box says size 39 (my size), but when you peel it off the box is stamped 40 and the shoes themselves are 40 - probably just as well as they're a bit tight. Being leather though they'll stretch out, and after an hour or so's wear on Friday night they were feeling a lot better. Can't wait to actually wear them somewhere now.
And no, I didn't break my Spend-less September; I ordered these back in August. *g*
Current Mood:

exhausted