It's 1.33am on Sunday and I'm functioning on four hours' sleep from last night. Rain is pattering down outside and the air is thick with humidity, and my little weather tracker tells me it's still 22C outside. Probably a bit more than that inside. I should be exhausted but instead I feel wide awake; what's the bet that when I
do
go to bed I'll be out like a light in seconds. Firstly though there will be ice cream.
My sister's birthday today, and we went out for dinner to a fantastic Turkish restaurant with brilliant food and even a belly dancer. Belly dancing lessons have now been added to my bucket list, it's something I'd like to learn. And if a big belly is supposed to be sexy then I'll be fighting them off with sticks. *g*.
Today was the annual putting-up-of-the-tree. So far it's taken me two hours to put together, and I still have more purple balls to go on but I'm thinking enough is enough already.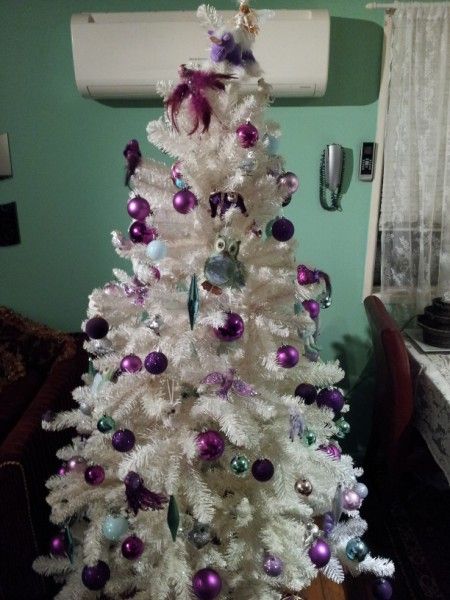 I think my favourite bit is the fairy riding the purple unicorn.
Detail of side: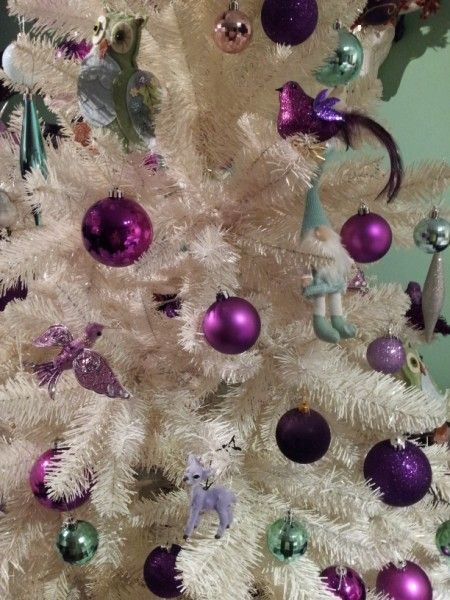 Current Mood:
mellow