After all the extra work of the last three or four weeks it was nice to have a work-free weekend. Didn't matter that it was rainy and damp (and muggy - every time I set foot outside my glasses immediately fogged up!) I still had a relaxing time.

Went out to Somerset Dam today. The plan was for a whole group of us to go out but due to the weather everyone cancelled except for my sister and brother in law. More fool them; it poured with rain all day in the 'burbs but out at the dam we only had one brief shower. Spent the day just sitting and talking, paddling in the water, drinking wine and eating - so full that I didn't need dinner tonight. And the sun broke through the clouds just enough to give me a slight sunburn.



It doesn't matter how many kangaroos I've seen in the past, I'm always thrilled to see them.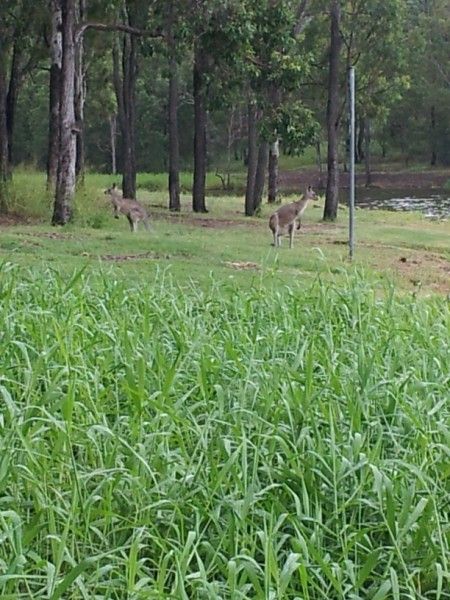 This was as close as I could get. The one on the right was quite large - here he is again -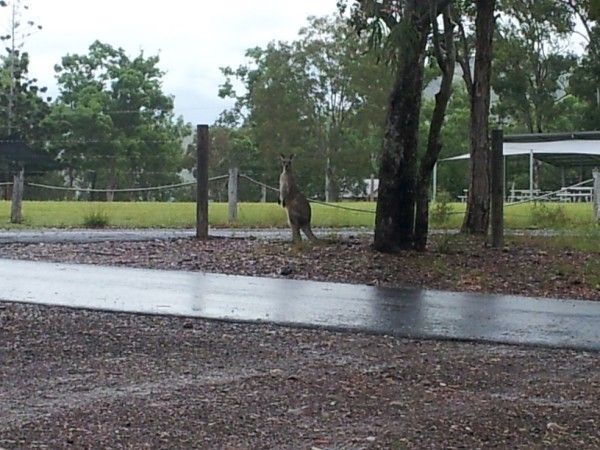 He was taller than me when standing upright like this.

The dam catchment area is quite pretty, and I'd like to see it on a sunny day. The only drawback was that the swimming area was really pebbly and sore underfoot - might need some reef shoes if we're going to camp out there on a regular basis.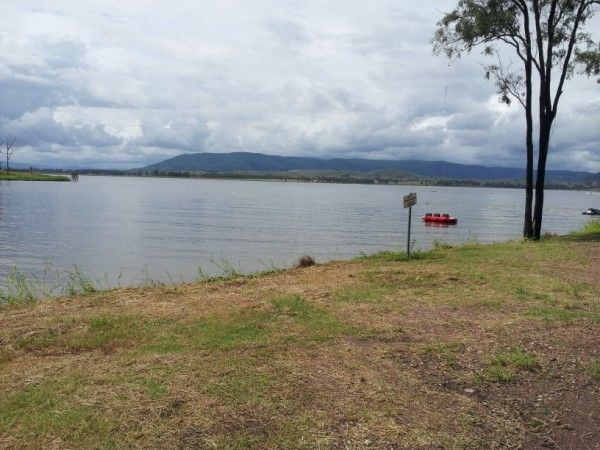 Where the grass meets the water.

Back home by 5.30pm and back into the rain. I know we need it, but it can stop now, please....