Something a bit different.
"Read this fic," said
sunray45, "you'll love it."

"Hmm, don't think so," says I, "I don't like AU as a rule."

*Ahem. Rules are made to be broken. I read it, and loved it to bits. So instead of photos, today's pics are from Suzanne Lovett's wonderful illustrations for Harlequin Airs by Ellis Ward.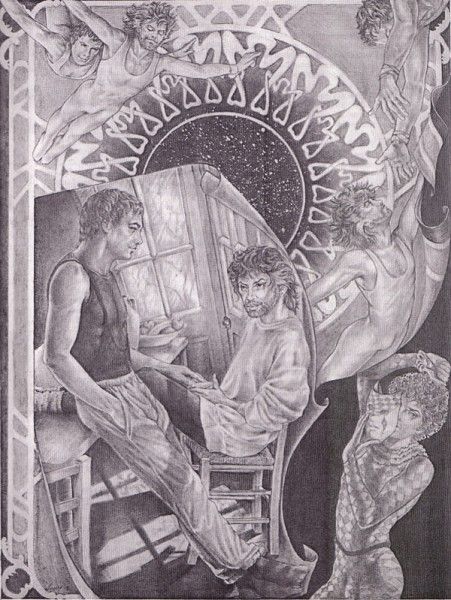 I printed this fic out, along with the illos, just in case it should ever be taken down from the net.

Fic can be found here at the Circuit Archive, if that's whetted your appetite.