We left Lake Taupo on Tuesday late morning-ish, but not before a stop at McDonalds. Not that we ate there, but I'd read that it was one of the most unique McDonalds in the world so we had to see for ourselves. I mean, how unique can a McDonalds be?


Apart from the fact that it was clean, and we were met by a concierge at the door, (which still has me wtf-ing), we discovered the real reason for its listing.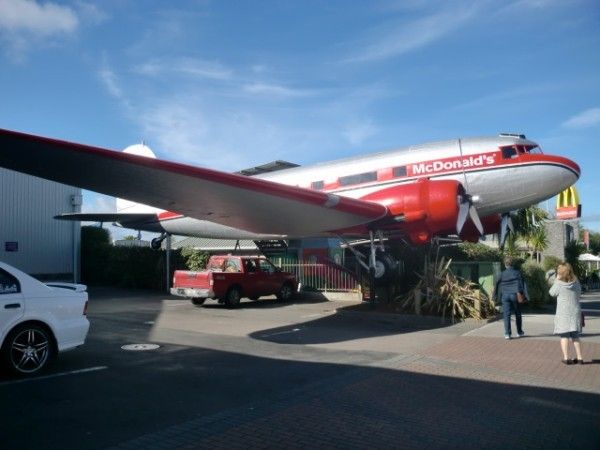 Yep, part of the dining area is inside an old plane!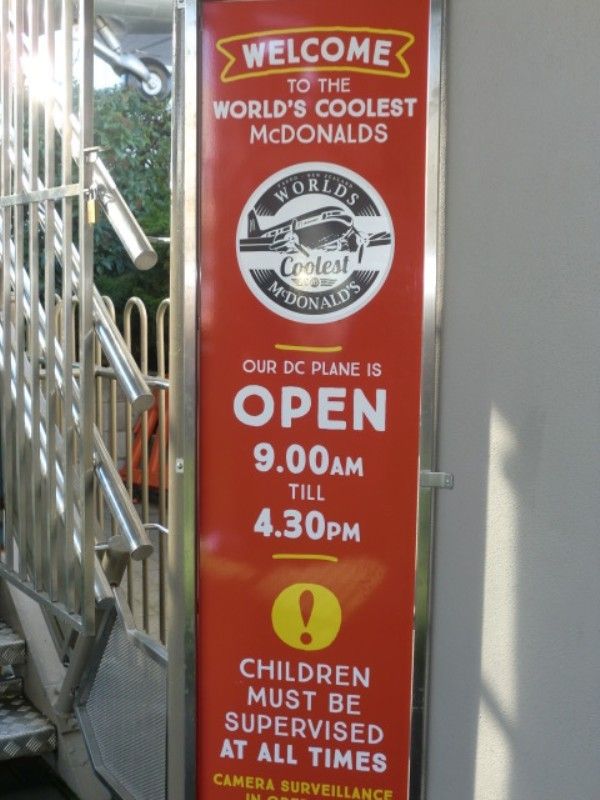 I have to admit, it was unique! I was almost wishing it was mealtime, just so I could sit in it and eat.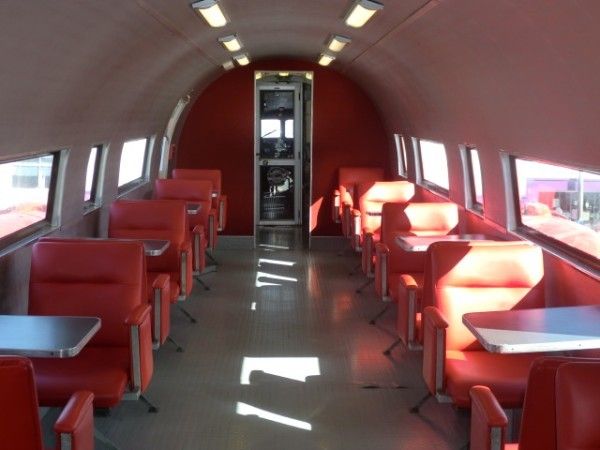 We also spent some time looking for a quilt like the ones on the motel beds - the bottom of them was formed around the end of the mattress, so that they didn't slip off - so it was quite late in the morning by the time we left. Just as well, too, as we got a phone call from the motel to say that my BIL had left some shirts in the wardrobe. He was able to duck back to retrieve them while we were on our quilt hunt. With no success, though; apparently they're only available for wholesale / industry sale and aren't sold in retail outlets. Shame, really, as they're quite a good idea. Well, for people who live in cooler climates, anyway - it's been 29 - 30 every day since I got back and it's APRIL for gods' sake, what is going on?