I couldn't resist buying these today: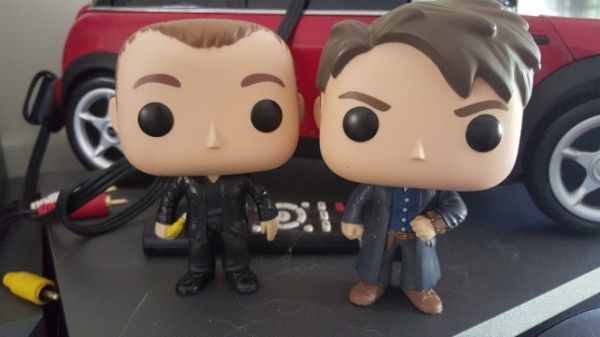 Aren't they cute! I love Nine's banana, and Jack's vortex manipulator.

Is anyone else watching Orphan Black? I've just inhaled the first season on Netflix, with one more season to go, although I note that S4 has just started on TV so I hope Netflix gets S3 soon. Also found Outlander on Netflix, so that's next on the list.

Took Puss to the vet earlier today. I was clipping everyone's claws and found she had one claw that looked as though it had grown around and into her paw pad, but she wouldn't let me get close enough to it to see exactly what was going on. Now Puss' secret is that she's a home devil but a street angel, so I rang the vet to enlist her help. Sure enough at the vet surgery Puss was good as gold and let the vet clip the claw, which was rubbing on the paw pad but hadn't yet penetrated luckily. Then for good measure the vet clipped the rest of her claws, and the whole cost was $16 - she didn't charge for a consultation. It was certainly worth $16 to get the vet to do her; all my other cats are pretty good about it because they've had it done since they were kittens (except for Bodie, but I get him while he's asleep, and can usually get a full foot done before he wakes up and spaks out)but doing anything with Puss involves donning the garden gloves.