Well not so much now, but the weekend? A washout. A low pressure system absolutely smashed the east coast over the weekend; massive damage up and down the coast with some houses in Collaroy NSW being undermined and practically washed into the surf, and widespread flooding. I kept inside and kept my head down, managing to avoid the rain and wind.

Talking to a friend in my old home town of Coffs Harbour tonight; she does volunteer work for the Coastal Patrol and was given the weekend off because no fool would be out in a boat during that wild weather. She mentioned that the marina suffered a lot of damage and I found this youtube clip showing just that:





So that's how it looks now. Here's how it looked in March 2014, the last time I went back for a visit: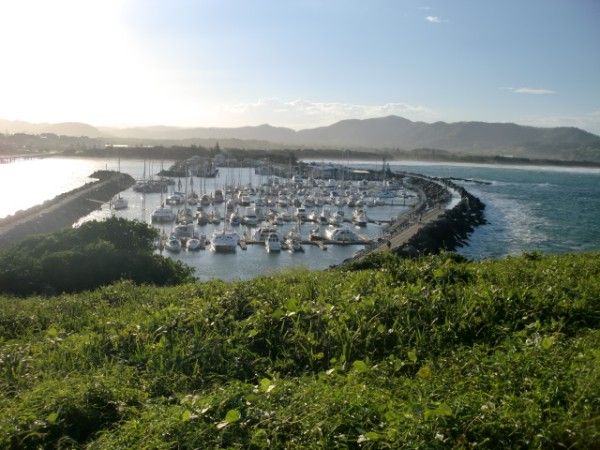 Looking so peaceful in the afternoon sun. The wall on the right is the one that you can see in the clip above.

Also this: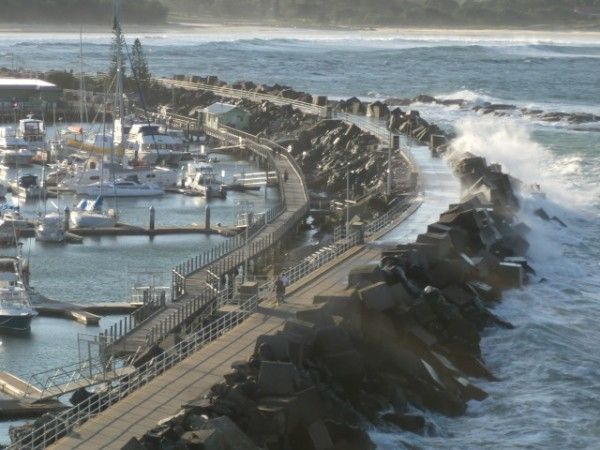 See that little cottage nestled into the wall? Gone. It was the marina manager's office, prior to the weekend storms.

At least no lives were lost in Coffs, unlike other places around the country. Still, it makes me sad to see what happened there.