I have to say that A Murmuring of Bees, edited by
atlinmerrick, is well worth the money. It's a collection of Sherlock/John fics, (or Holmes/ Watson in some cases) all of which have something to do with bees, even if just the tiniest mention of bee-shaped cufflinks. Here's a picture of me reading it on the bus yesterday, sitting in the very back seat so no-one can read over my shoulder - it's the hottest seat on the bus and this book just made it hotter.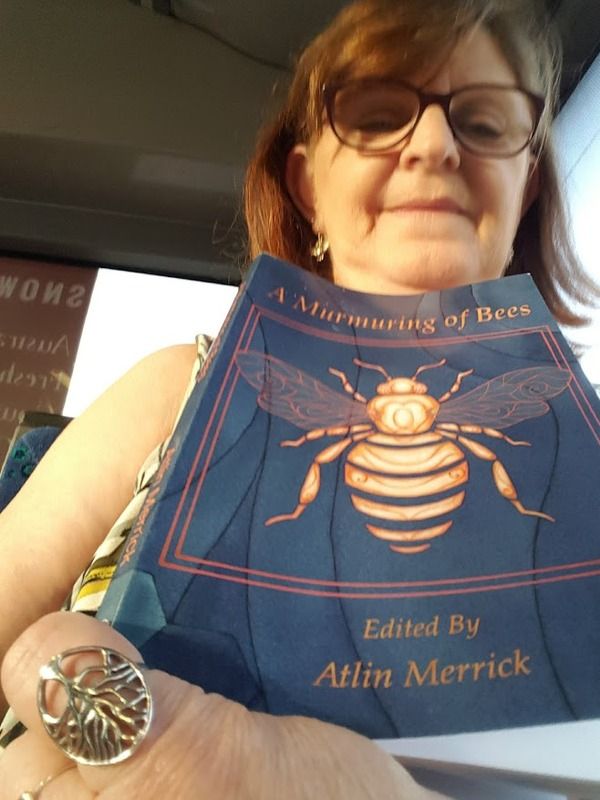 Available from Amazon, Book Depository etc etc... a brilliant Christmas present for any Sherlock fan. (well any johnlock fan, I should say. Maybe not suitable for Great Aunt Edna, unless she's into slash).